Glazed Ceramics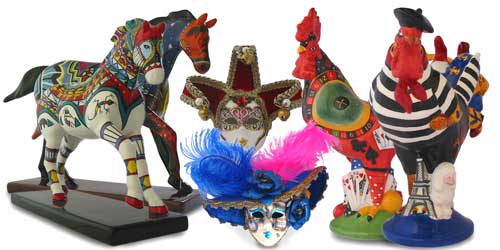 The 2-day workshop will consist of glazing and decoration of the "biscuit " and the second cooking.
A following session after one or two days to finish the work.
You will learn to make a glaze bath from a personal recipe or using a glaze available in commerce.
Glaze bath density, time to re- wiping, techniques for very thick glazes.
Soaking techniques, spray of powder glazes and two colors glazes.
Application of glaze on raw surfaces or after cooking.